Photos from the Ceremony
From the Official Opening Booth's NEPMCC
On behalf of the members of the Board of Directors and the member publications of the National Ethnic Press and Media Council of Canada

Photos from the Press Freeedom Day.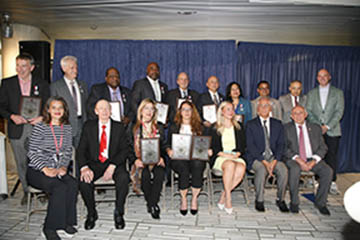 NATIONAL ETHNIC PRESS AND MEDIA COUNCIL OF CANADA
Conseil national de la presse et des médias nationaux du Canada
To the Leaders of the U.S.A, Canada, the EU, Russia and Ukraine:
Dear Leaders,
Never before has humanity faced such overwhelming crises as we do now, with two nuclear superpowers in direct conflict with one another and on the brink of a nuclear war.
Crises involving the Covid-19 pandemic, as well as economic, environmental, energy, food, raw materials, institutions and values, in an overpopulated and congested world, never before have manifested themselves all at once as they do now!...


Minutes of the Monthly Meeting held on July 11 2022, , through video conference via Zoom

Minutes of the Monthly Meeting held on June 13 2022, , through video conference via Zoom

Minutes of the Monthly Meeting held on May 09, 2022, , through video conference via Zoom

Minutes of the Monthly Meeting held on April 11, 2022, through video conference via Zoom



Minutes of the Monthly Meeting held on January 10, 2022, through video conference via Zoom